Oracle PeopleSoft performance management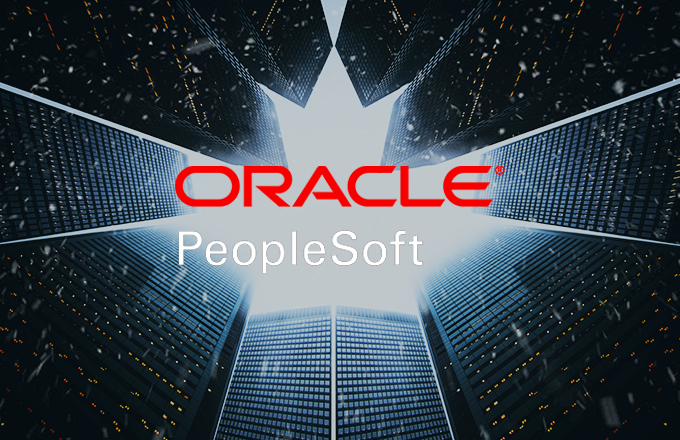 Performance-related issues in ERP systems impact both users and business processes. Oracle PeopleSoft certainly isn't an exception. Gaining a better understanding of how the application is performing and how to react during periods of sub optimal performance is difficult because of the complexity of these workloads. Over the past few years, Tuuring Performance Insights has filled an important gap by providing our customers observability into their Oracle PeopleSoft environment. One of the ways we have achieved this is by including the proprietary data sources delivered by Oracle, by doing so it provides important context as to how application performance impacts the business scenarios that are facilitated by the PeopleSoft applications.
End-to-end performance analytics
Oracle PeopleSoft application architectures include proprietary components that are typically quite complex to build and maintain. Most of our customers regularly encounter performance-related issues and have found it difficult to determine a root cause. Multiple teams are involved to facilitate various parts of the application stack such as infrastructure, databases, and application code. Each team is equipped with its own set of tools to monitor the availability and performance of their silo but generally, there is no centralized overview. Tuuring Performance Insights collects performance data from these toolsets to create one integrated performance overview for the Oracle PeopleSoft application. The connectors involved in collecting this data are available for both generic tools and the Oracle proprietary monitoring tools such as PPMI.
Performance analysis use cases
So what type of use cases are enabled by this centralized collection of performance data? The Performance Insights platform delivers use case based dashboards for both functional and technical application managers. These dashboards can be used for both daily operations or for ad-hoc requirements.
Below are a few examples of use cases that have been implemented using our software.
A primary use case is to relate performance impact directly to user interaction with the application or running processes. A lot of infrastructure performance tools are able to determine anomalies or performance degradation but they lack the context from the PeopleSoft application to determine the actual impacted users or processes. Customers want answers to questions such as 'How many users are actually active in the application at that moment?' or 'How does the performance of the database relate to the duration of complex long running jobs?' By using Performance Insights these data sources are combined and correlated to connect application performance directly to business process outcomes.
Another use case involves managing performance over time, through changes made in the application itself or the components used to host it. As monitoring tools are generally not aware of changes made to application versions or the code in application functions, it is challenging to determine the impact, if any, of these changes. By combining data from various sources, Performance Insights shows changes in behavior for both the application and infrastructure while being aware of changes that have been made in all applicable components.
Additionally, performance management can support decision making before, during or after change implementation. These changes can involve software upgrades, infrastructure replacement, or cloud migrations. By having this observability of both software and hardware components, performance data become more context-aware when it can be directly connected to user interaction or process statistics. Did the performance of specific jobs or user searches decrease after a certain version upgrade? Did we choose the correct configuration for the database server or should we change the cloud instance we selected for the application server? All relevant questions can be answered with integrated performance analytics.
So what's next?
The use cases mentioned are some examples of Oracle PeopleSoft with the Performance Insights platform. These examples have been used with PeopleSoft customers but are also available for other ERP software solutions. If you recognize the challenges mentioned in this blog or you want to know how our platform can help your organization, then visit our solutions page or reach out to us and we will get back to you.