Use data analytics to improve performance in healthcare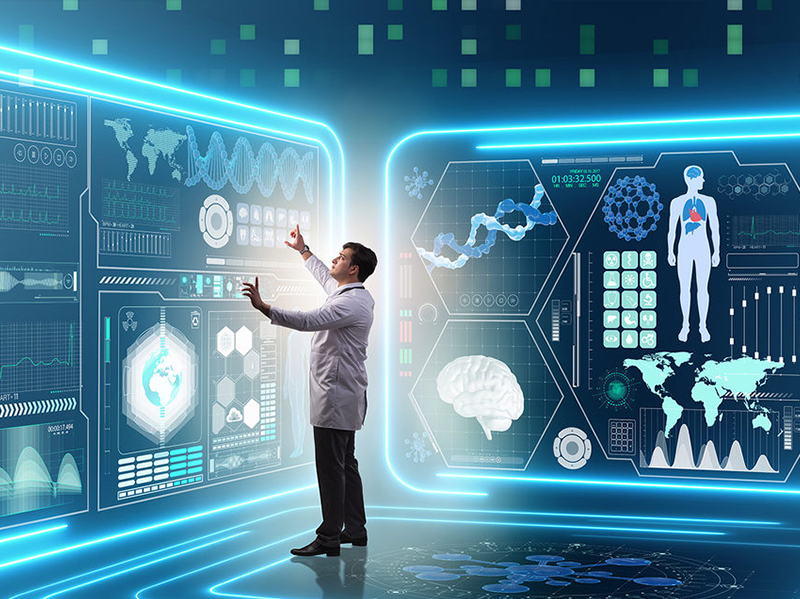 Every hospital has dozens of clinics in which healthcare is provided. Over the years patients have become accustomed to the fact that at times they have to wait before they can receive healthcare. Having to wait for a prolonged period often results in irritation and complaints on the patient's end. It is often thought that more people, communication or better routing would be the solution. Why do you, as a healthcare manager, not have a look at all the data that is stored in your systems to make improvements?
Patient data
All wards register patient data either in the Electronic Health Record or in the hospital's system. The patient makes an appointment, reports to the information desk, takes a seat in the waiting room, the doctor calls the patient, the patient receives treatment, a second appointment may or may not be made and the patient leaves the hospital. All these steps are registered, and this data provides a significant amount of information that can be used to make analyses or dashboards! Unfortunately, many healthcare managers and hospitals are not able to do this.
Reduce waiting times
As a hospital and clinic, you want to ensure optimal performance. The quality of healthcare is high, but the patient's opinion is also needed to be considered. The most common frustration among patients in the Netherlands is long waiting times. You can reduce these waiting times not only by making adjustments in the workplace but also by looking ahead using Tuuring's data analytics solutions.
How nice would it be to have a real-time dashboard? A user-friendly dashboard that shows you exactly how many patients are present at that exact moment, what the average waiting time is at each ward, and how your ward is performing compared to other wards in the hospital? And how nice would it be if you were able to make an analysis on the deployment of colleagues, based on this data, and to be able to increase productivity? All this is possible with our data analytics solutions. We can connect your Electronic Health Record or other systems to our platform within two weeks, so we can analyze your data together, and translate this data into concrete dashboards and actions.
Data analytics in hospitals
In many hospitals, and likely in yours too, all the data is locked in a system, unused. Simply because the system does not have any capabilities to create interactive dashboards. The system's primary goal is the registration of events and no more than that. However, if your goal is to reduce waiting time, shorten waiting lists and have satisfied patients and employees, you should get started with data analytics. The Tuuring platform is user-friendly, private and secure, and suitable for every hospital. We can turn your data into graphs, numbers, and forecasts.
Improve your ward's score
If you want to improve employee performance and the customer experience in your ward, it is time to get started with data analytics. This will give you an insight into how high the workload really is, why other polyclinics perform better or worse, and how you can improve internal processes. The ward has been operating the same way for years, but when there is a huge shortage of staff and a high workload you cannot expect your old approach to fit the current situation.
Raise awareness of the ward's performance among employees. Proactively inform the management team with the help of clear dashboards and reports. Tuuring's team is ready to get to work at your hospital. Please contact us for a non-binding demonstration or find more background on the healthcare and product pages.