Digital experience management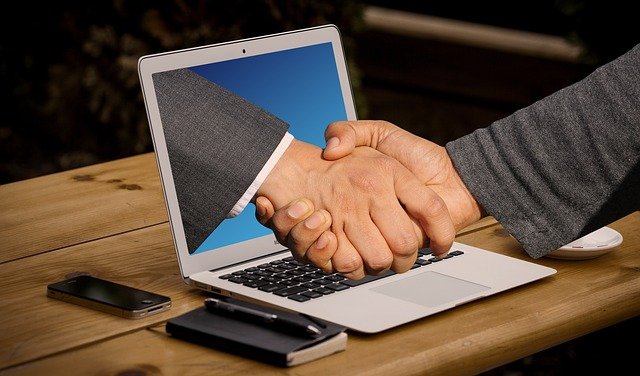 What is Digital Experience Management?
Let's start by dissecting the term Digital Experience Management. "Digital" is the simple part, which is somewhat self-explanatory. "Experience" refers to every encounter your company has with a consumer, and how that customer "experiences" your brand. How do you manage that experience so that all of your encounters with your consumer/customer go smoothly and convey the message you want to convey? You'll read about that in this article.
Why Digital Experience Management?
Digital experience management encompasses the total reactions of a user or customer when interacting with a brand. This includes digital platforms such as the company's website, apps, social media, and chatbots. In a world that is increasingly operating online, it is important to make sure these are delivering a great digital customer experience at all points and all digital channels.
This means providing a seamless user experience, resolving any issues quickly, delivering great performing services, and understanding and adapting to user behavior. Next to that brands must also ensure that all tools and platforms are secure and that customer data is never compromised.
A good customer experience
As with customer and user experience, providing a good digital experience helps to build trust, increase customer loyalty and satisfaction, and give brands a significant competitive advantage. Digital experience management also provides the ability to get real-time customer feedback and data insights so that brands can respond to issues and improve their services.
When customers experience an error or a lag in the performance of the digital service they want to consume, the competitor is only one click away. Therefore organizations with top-performing digital services have an advantage over the competition. 
Creating a digital experience that is coherent across all marketing channels is a challenge on its own, using solutions such as Tuuring's system can significantly help make the customer journey smooth.
How do you create a great digital customer experience?
Take the time to understand your customers. So make sure you get a thorough understanding of your customer's digital preferences and behaviors as a key part of your success in creating a great digital customer experience. In doing so, consider what level of support they need? Which marketing channels do they use the most? What technologies are they comfortable with? Is the company's IT ready for higher volumes of customers? 
Think about the entire customer journey. Remove any obstacles, make sure the transition between platforms is seamless, and offer opportunities for feedback so you can fix any problems and maximize successes.
Be consistent across all of your company's devices and channels.
Be consistent across all of your company's devices and channels so that every digital device and marketing channel you use provides a high-quality, cohesive user experience. The transition of each element should be fluid and seamless. This helps build trust in your brand and increases loyalty, brand recognition, and customer satisfaction.
Make it personal.
Make it personal, so whenever possible and appropriate, try to personalize your digital customer experience. This could mean sending special offers based on a customer's behavior or promotions during the session that are relevant to your user. You might also consider customizing offers based on a customer's location, or time of year, or day. Anything that makes the customer feel valued as an individual.
With the Tuuring platform, IT professionals are enabled to optimize the user experience by tracking every transaction in the customer's journey with end-to-end performance monitoring. With the data insights and process & technical visualizations of the data, organizations can instantly identify the application and IT issues before these impact the end-user experience, optimize the customer journey by identifying bottlenecks in the supporting processes, and offer the best possible digital experience for optimal business results.
Curious about the possibilities for your organization? Request a non-binding demonstration and discover what value Tuuring can bring to your business, or click here for more info about end-user experience optimization.