Tuuring Solutions
Financial Services
Financial services organizations offer many services to end-users via digital channels. A key factor in the competitive financial market is that every time a service is used, users and customers have an optimal experience of the service. Therefore business owners in financial organizations demand a top-performing IT landscape. Tuuring provides organizations the tools to reach the perfect balance between performance & availability against investment within a matter of weeks. Tuuring is the disruptive and intelligent approach to manage this complex balance, making the complex look simple.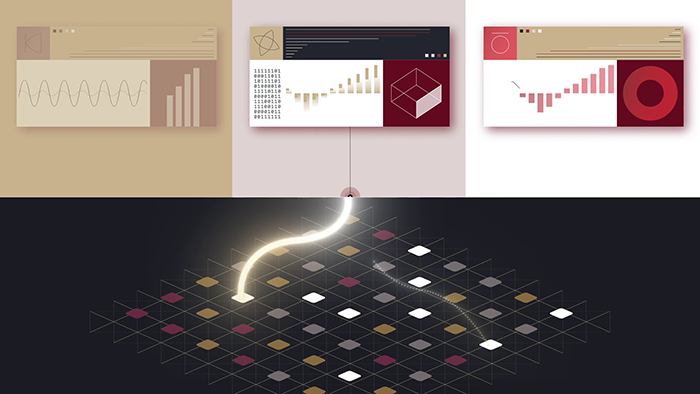 Our customers
Testimonials
Read why our customers chose the Tuuring platform to optimize their workload performance.
After realizing that the aim for optimal business integration would result in a massive increase in transaction data, CZ chose the Tuuring platform as their end-to-end performance analytics solution.
CZ Group
Tuuring provided the answer to the question of whether end-user experience would remain sufficient after combining and integrating two very large financial applications.
Nationale Nederlanden
Upgrading a mainstream ERP application with a sensitive performance baseline could lead to delays and possible degradation of end-user experience. The Tuuring platform provided the performance baseline and much more insights during and after the go-live.
LUMC
Top performing financial services organizations offer customers optimal digital services
End users expect optimal performing services, everywhere and every time the service is used. When services are not performing as expected, disruptive competitors take over in one click and a valuable customer is lost. One of the key items of end-user experience is the performance of digital services, organizations that offer optimal performing services are in the lead.
1

Proactively manage critical business processes

The Tuuring platform allows IT teams to proactively manage critical business transactions and respond quickly to application performance issues in real-time. IT professionals can proactively identify and receive alerts on emerging issues based on dynamic baselining and error verification.

2

Solve problems before users complain

The responsiveness of the application determines the end user's experience. Compare real response times against historical averages to provide meaningful insight into service anomalies without requiring the impossible task of setting absolute thresholds for every transaction.

3

Get in control of cloud, infra and network suppliers in an instance

Tuuring identifies en monitors every single item that is in the complex chain of a workload. Turing automatically captures errors, crashes, network requests, page load details, and other metrics to enable optimization of the end-to-end performance within the cloud or datacenter providers environments. And our out-of-the-box connectors and real saas deployment guarantee a working solution on very short notice.

4

Make end user experience a data driven topic and visualize the status

Analyzed data and results are visualized in out-of-the-box and custom-made dashboards in the Tuuring platform. These dashboards can be published and broadcasted to all types of displays.

5

Manage the digital transformation steps

Changing and improving your services has an impact on your customers and end-users. With Tuuring you guarantee a smooth transition of services because of extensive insights into the digital performance of business-critical processes.
Supported business applications



And many more...
Call me back
Questions? Drop us your phone number and we will call you back.